A two-year-old boy in Nevada died from a brain-eating amoeba.
Woodrow Bundy died Wednesday of a Naegleria fowleri infection, his mother said.
The boy is believed to have been exposed to the deadly amoeba in a natural hot spring.
Woodrow's mother, Brianna, wrote on Facebook that Woodrow fought for seven days.
"He was my hero and I will always be grateful to God for giving me the best baby boy in the world and I am so thankful that one day I will have this boy in heaven," she said.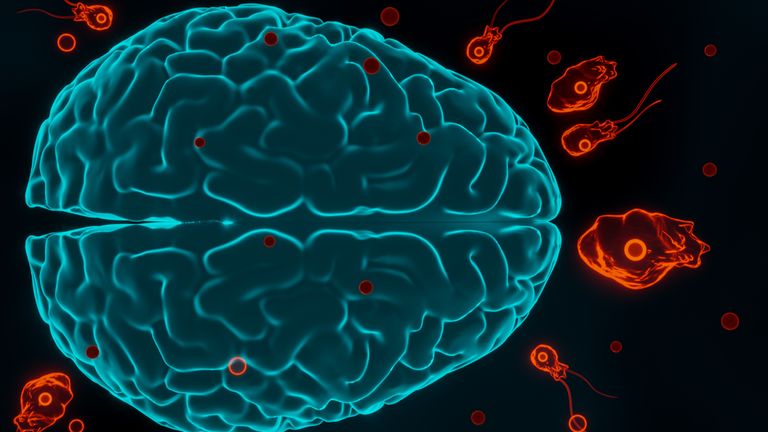 Naegleria fowleri is a tiny, single-celled amoeba that lives in soil and warm freshwater, according to the Nevada Department of Public and Behavioral Health.
It infects humans by entering the body through the nose and spreading to the brain, causing severe infections that destroy brain tissue and are almost always fatal.
Symptoms begin with severe headache, fever, nausea and vomiting, and progress to neck stiffness, seizures and coma, eventually leading to death.
According to the Centers for Disease Control and Prevention (CDC), four of 157 people infected with the amoeba in the United States have survived since 1962.
It advises people to avoid jumping into warm fresh water and avoid immersing their heads in hot springs.